We have the distinct pleasure of hosting a captivating author, Sudhanshu Bisen, known for crafting literary worlds that enthral readers. Mr. Bisen is the creative mind behind not one but two remarkable books: "A Thousand Times Over" and "Semicolon". Having had the privilege of delving into the pages of "Semicolon," I can personally attest to the depth and brilliance of Mr. Bisen's storytelling.
Our discussion promises to traverse the creative process, the inspiration behind these compelling narratives, and the deeper meanings that lie within. So, without further ado, let's embark on this enlightening journey of words and wisdom with Sudhanshu Bisen.
1. Tell us about yourself, how did you develop your passion for writing, and what inspired you to become an author?
A: My name is Sudhanshu Bisen. I have written two novels and I work as a journalist in The Times of India. My first novel, 'A Thousand Times Over' is a bestseller. My second novel, 'Semicolon', published by Petals Publishing and repped by Suhail Mathur's The Book Bakers, released last month is ranked third in Amazon in the Mystery and Thriller category. Being a journalist, writing came naturally to me. My passion for writing stems from my habit of reading a lot of books while growing up. I was always very selective while reading. I mostly read Indian authors because I connected more with stories happening in India.
2. Tell us about your first published book. What was the journey like?
A: My first novel, 'A Thousand Times Over' was published in 2016 by Fingerprint Publishing, one of India's leading publishing houses. I literally started my journey by googling 'How to write and publish a novel in India.' I wrote the story in flat 18 days. Of course, the editing and re-editing took a lot of time. Like most unpublished authors, I too faced a lot of challenges while pitching the novel to publishers. I was hell-bent on publishing my book in a traditional manner and not going for self-publishing. It took a while, one year, to be precise to get an offer from Fingerprint and then there was no looking back. Publishing my second novel was a lot easier thanks to the brilliant people of The Book Bakers. Helmed by Suhail Mathur, TBB is one of the best literary agencies and I was lucky to have them.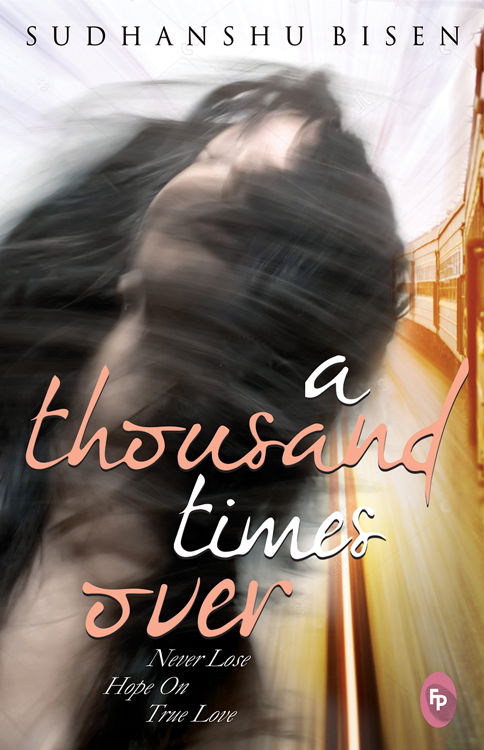 3. At what point did you decide to be an author and what was your path to publication?
A: While studying International Journalism at Cardiff University in the UK in 2013, I made a dissertation on Cricket and Its Changing Formats. The word count of the thesis was around 60,000 words, it was literally the size of a book that I had written. It was then it struck me that I could indeed write a novel. I always had a thing to write blogs, poetries and stories and I channeled all those thoughts to write a novel. As I said, it took more than a year to get the contract signed with Fingerprint. Then, the publisher assigned its brilliant editor, Surina Jain, to edit the novel. Surina escalated my work to a different level. I can safely say Fingerprint is one of the best publishing houses in India, particularly for a first-time author.
4. Please tell us what you enjoy most about writing. What is your favourite part of being a writer?
A: I enjoy the creative liberty that I get while writing my novel. As evil as it may sound, I enjoy having control of my characters. It's like you hold their strings and can make them do what you want to. This is of course in a good way. Being a journalist, writing is a part of my daily routine. But working in the office, I have to follow a certain style of writing. On the other hand, while writing for myself and my readers, I feel way more relaxed and the words just flow. That's the best part of being a writer, to be able to pour your heart out.
5. What have you found to be most challenging about writing?
A: I want all my characters to have their unique arcs. To make sure I am able to translate it subtly in my writing is a difficult task. Also, I mostly write romantic thrillers. So, to have that perfect blend of thrill and romance, without overdoing either of them, is a challenge.
6. Have you ever experienced writer's block? How did you deal with it?
A: Of course, I have. And my writer's block lasts for a long, long time. But, I know that it will pass. I never get bogged down by it. I somehow know that the idea will pop up from somewhere and I shall be able to wade through the block. The aim is to never be anxious about writer's block.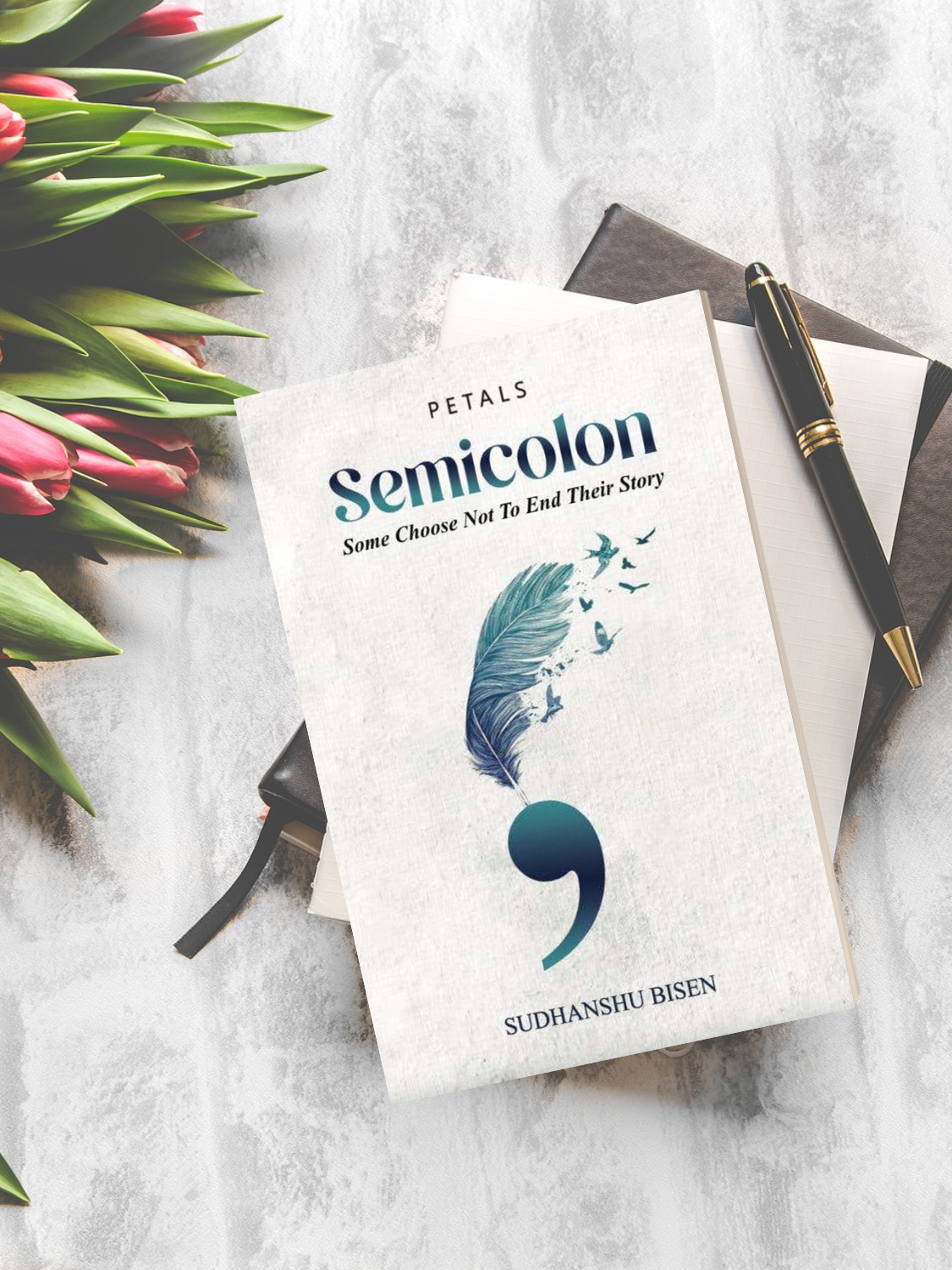 7. What do you like to do when you're not writing?
A: I am a huge movie buff. When I am not writing, I usually watch movies. I feel writing and watching movies are interconnected. I always try and learn what the director is trying to tell while shooting a certain scene in a particular manner. It helps me understand the craft better.
8. What is your real-life work schedule like when writing? How many hours a day do you write?
A: When I am not writing, I don't even open my laptop. But when I start writing, there is no full stop. I write for around 8-10 hours in a stretch and then go to the office too. I don't like to break the flow while I am in the writing zone.
9. Where do you get your ideas for your books?
A: I would like to believe that I am a good observer. I observe a lot many things and people. My characters have shades of things commonly seen in people. That is why my characters are liked by my readers because they feel it is one among them. Most of the ideas I get for my books are from the people I meet or from fables or tales I have heard. I build upon short stories too.
10. What makes a great story?
A: A story that connects with the audience is a good story. It should drown the readers inside the book. If a story manages to make people laugh, cry or feel the thrill, it is a good story.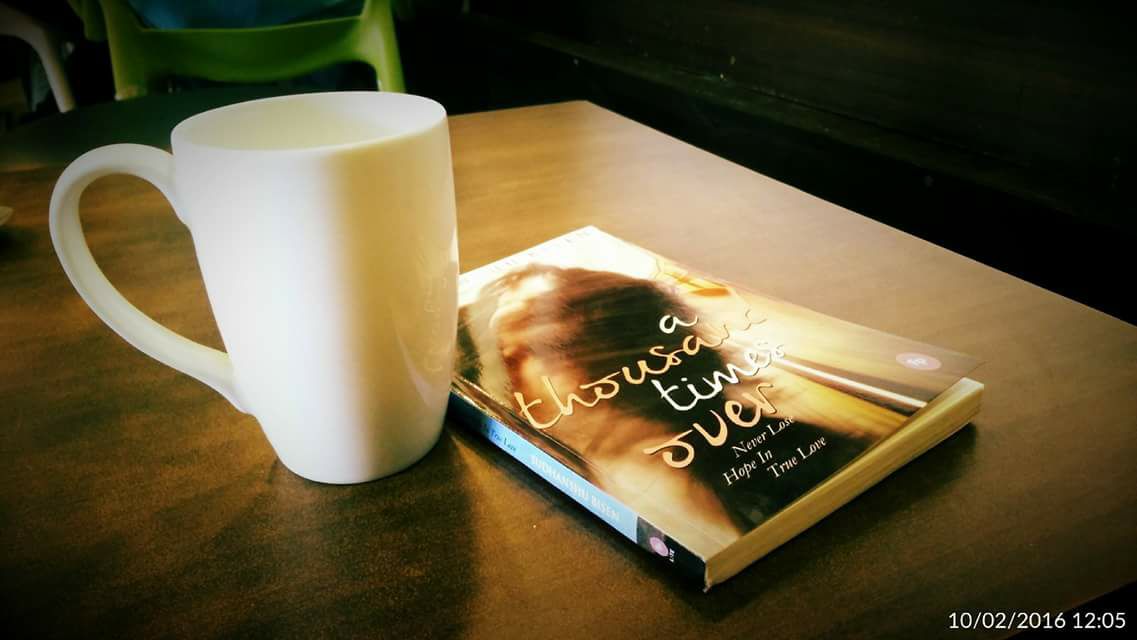 11. What does literary success look like to you?
A: To be able to make an impact on the lives of readers is a literary success. I am fortunate to have received messages from so many readers describing how my novels have impacted their lives.
12. What kind of research do you do, and how long do you spend researching before beginning a book?
A: Research helps a lot in making sure there aren't many back and forths while or after you have written the novel. Most of my time goes into researching. The writing is easy, but researching is tough.
13. What are your favourite literary journals? Share some of your favourite books with our readers.
A: Novoneel Chakraborty is my favourite novel and all his novels have left a deep impact on my stories and my style of writing.
14. Do you read your book reviews? How do you deal with bad or good ones?
A: I do read my book reviews. The bad ones don't shake me and I try to keep myself grounded when I get good reviews. Most of my reviews (more than 350 of them) have been 4+ stars, so I am glad the reviewers have been kind to me. I do take reviewers like Bibliophiletalks very seriously since I know how good they are while reviewing the novels.
15. What will your next book be about?
A: I am trying a new genre, a true-crime thriller in my next novel. The story is very interesting which will keep you engaged, just like my previous two novels have done. And of course, since I am a diehard romantic novelist, this one too will have its dash of romance.
I want to express my heartfelt gratitude for your time and for your kind words regarding the Bibliophile Talks review. Novoneel Chakraborty happens to be my favourite author as well, and I wholeheartedly resonate with your sentiments. I feel incredibly fortunate to have had this remarkable conversation with you, and I'm eagerly anticipating the release of your upcoming romantic thriller. Please accept my best wishes for the success of your forthcoming book. Thank you once again for your time and for sharing your insights.
Connect With Author Sudhanshu Bisen:
Instagram: https://www.instagram.com/sudhanshub7/
Facebook: https://www.facebook.com/sudhanshu.bisen
E-mail: Sudhanshub7@gmail.com.
Click here for the review of "Semicolon"