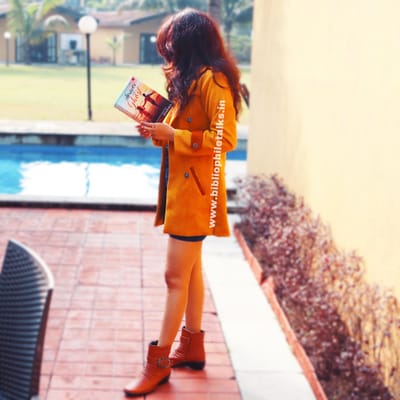 Hi my name is Samayara Singh. Loves Books more than People. Reads a LOT! Documenting my quiet reading life and lifestyle. My favorite pass time includes Photography & Travelling, love to explore new places, I love to write Journal as well. I am a passionate reader and a notebook hoarder!!!
I read a lot, and for the most part I read for fun and escape. I try not to feel pressure to read books just because I feel like I "should" read them, and you'll almost never find me rushing out to buy the latest bestseller.
Unless something about a story has really captured my attention, I content myself with the many, many older books that I haven't gotten to. Because there is only so much time.
I love Photography so when i start reading a book i capture few pictures for my Blog Review Image, all the images i am sharing with my reviews are mine, hope all of you will love those pictures.
MY JOURNEY AS A READER!!