Another year is about, to begin with, preparations for Diwali, Christmas, and New Year. Adequate preparations have been started for the festival. Our houses have been lit up, well-decorated with lights and Diyas, gifts are wrapped for an exchange, and the menu of delicious food items for the celebration is finalized.
Gifts play a unique role in any kind of celebration. They make everyone excited and curious, no matter how small or big they are. Also, books are one of the best gift options. Want to know how? Here's a look at the reasons why books are the best gift to give this holiday season.
I love to receive books as gifts for any occasion or festival. I also love giving the gift of reading – knowing that the recipients will get great pleasure from opening their book and immersing themselves in the story. Giving books as a gift is always a good option. When the books are wrapped as gifts and given with love it makes those books feel extra special. And the festival holidays are the perfect time for us to unwind and enjoy our new books.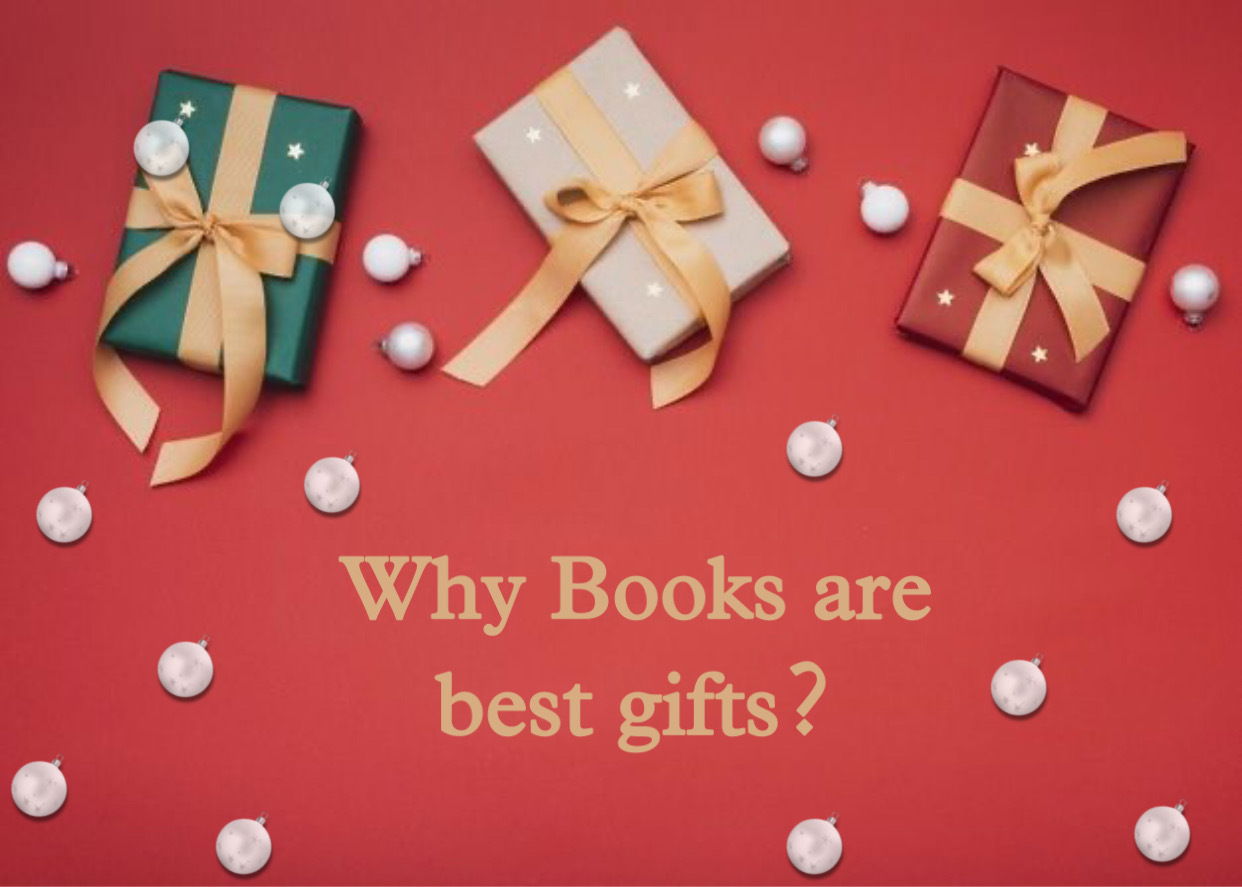 You are giving someone a whole world.
Books offer a whole new world that is fantastical, exotic, unusual and exciting. This unscrews the imaginary power of the mind and makes people dive deep into the amazing world. In the present time, when there are several travel restrictions, gifting someone a book is like sending them on a mental vacation for free.
You can personalize a book.
You can authentically personalize a book gift. Books gifted with a special message inside inspire sweet memories for years and decades to come. A message or inscription always goes well with a book, provided you do it in a neat and pretty way!
Books make for inexpensive gifts for savvy shoppers on a budget.
The coronavirus pandemic resulted in many people losing their jobs and others getting a salary cut. Thus, at such a time, books are one of the most affordable gifts to give to your loved ones.
Books are the ultimate re-giftable.
We all know that re-gifting is a capital crime, on par with leaving a book splayed open and then walking away. But re-gifting a book is entirely different. Giving someone a book that you've read and loved and want to share is both poignant
There's a book for everyone.
Books offer something for everyone. Whether the readers on your list like mystery, sci-fi, biography, or photography, an endless variety of book styles, sizes, illustrations, authors, and genres offers up the chance to capture all their hearts.
Books make people better.
Reading makes people more empathetic, according to science. People who read live longer, too. And there is no doubt about the fact that the world needs more empathy.
Even though not literally, as books might crumble after many years, but the stories and memories that come along with them always stay with you and last forever. Thus, by giving someone a book, you etch a permanent memory in their mind.
Easy wrapping doesn't sound like a huge advantage but still it is an advantage too.